Transferring Ownership of Property
A Transfer of Ownership is when you are changing the name/s on Title.
For example:
One person transfers ownership to two (ie husband to husband and wife);
Two people transfer ownership to one (ie husband and wife to wife);
Mother and Father transfer ownership to Child or Children (related parties transfer)
Non-Dutiable Transfers When Property is Your Principal Place of Residence
A transfer of ownership between husband/wife, de facto couples, or couples living in a same sex relationship are exempt from stamp duty when the transfer relates to the property they are actually living in as their principal place of residence.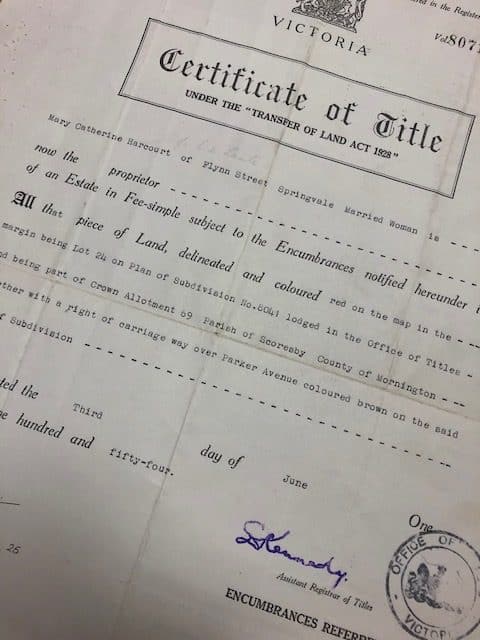 Stamp Duty is Assessed for Investment Properties
When there is a transfer between parties (including spouses, etc.) on an investment property, there is stamp duty applicable. We will present all necessary documents to STATE REVENUE OFFICE who will then assess the correct stamp duty to be paid.
Please note that State Revenue Office will only accept either of the following Market Appraisals:
Appraisal from a Real Estate Agent confirming the current market value of the property. This Appraisal must be signed by a Licensed Real Estate agent and his/her Licence Number shown near their signature, OR
A Property Valuation Report approved by The Australian Property Institute (API) and signed by an AAPI – Certified Practising Valuer.
You can use the stamp duty calculator on State Revenue's website.
Testimonials From Our Clients
"Skilled Conveyancing was extremely knowledgeable, professional, friendly and efficient. I would highly recommend this company for all conveyancing needs. They managed a particularly complex situation for us very quickly."
"I could not fault the level of service I received from Dawn and Casey. They were professional, with timely communication and the whole process ran very smoothly. I would definitely recommend their services."
"We could not be happier with the service that we received. Dawn and her team always have your back and offer important accurate timely advice. Nothing was too much trouble. Thank you so much."
"I received excellent service and am very grateful and impressed with the level of professionalism, follow up and overall service I received."
"Professional, timely and proactive. Dawn, Casey and the team were outstanding."
"Excellent service from the team at Skilled Conveyancing. Guided me through the process and were always happy to answer my questions. Highly recommended."
"Skilled Conveyancing are always professional friendly and extremely helpful in the service they provide. I would highly recommend this company for all your conveyancing needs."
"I used Skilled Conveyancing and the service I received from Dawn and Casey was spot on. They were professional and communicated on time. I would definitely recommend their services."
Call (03) 9729 3512 Or Fill Out The Form For More Information