About Skilled Conveyancing
Company Profile
Skilled Conveyancing has been helping people buy and sell property since 1990.
It's one of Victoria's longest operating Conveyancing Companies and is still run by its original founder.
Skilled Conveyancing is an independent, strong and vibrant company and has won the Knox Small Business Awards two years running. They were runners up in the third year.
The team are Conveyancing professionals who are ready, willing and able to assist you.
Company Director: Dawn Barry
Dawn Barry has extensive conveyancing experience.
Although Skilled Conveyancing has experienced great success since 1990, Dawn felt more could be achieved. She completed twelve months of business coaching in 2006 and learned how to increase client satisfaction by offering more valuable services.
Dawn has assisted thousands of clients… she makes herself available and demonstrates unmatched common sense, skill and expertise.
Her grateful clients continue to employ and recommend Skilled Conveyancing to their family and friends.
What Dawn's clients have to say:
"(Dawn is) friendly, courteous, upfront, gets the job done, keeps us informed, available to answer questions, speaks our language, super efficient, skilled in the areas of managing challenges, identifies any problems early and deals with them with the utmost professionalism."
Dawn will continue to ensure that her clients are treated well and receive "good old fashioned service"!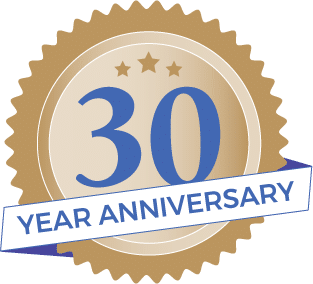 Skilled Conveyancing Celebrated 30 Years in Business in 2020
On 1 January 1990 (30 years ago), and after working for Solicitors since leaving school, I decided to start my own business  –  Skilled Conveyancing Services Pty Ltd.
My values and belief was, that to earn my clients loyalty, they must experience exceptional service worthy of repeat business and referral.
I therefore built my business offering an honest, professional and hard working service to meet my clients needs.
I simply wanted to offer a business providing "good old fashioned service".
Through sheer determination, long hours, constant improvement and change, the business grew rapidly and continues to grow and is still treating clients as number one priority.
I remain grateful for the faithful and loyal clients over these years who have now become my extended family and whose children are now buying their first homes with my assistance.
My carefully selected network of recommended support referees .ie. Accountant, Finance Managers, Building & Pest Inspectors, Company Lawyer, etc. have also provided the highest quality of service to my clients.
I have fulfilled my dream, received Business Awards for Excellence, achieved higher qualifications, been acknowledged as an honest and hard working Professional from business colleagues and been described by my clients as being straightforward, friendly, courteous, available to answer questions, super efficient,  particularly skilled in the area of managing challenges, identifying problems early and dealing with them with the utmost professionalism and  providing  a service where my clients have the security of always knowing they are in safe hands.
I feel truly satisfied that I have succeeded above and beyond my initial business goal and that I have grown personally and professionally and shall continue to offer the very best of me to my clients and to this industry. Experience counts!
"As we express our gratitude, we must never forget that the highest appreciation is not to utter words, but to live by them."
–  John F. Kennedy
Testimonials From Our Clients
"I would like to thank you for all your hard work, help and professionalism during my house purchase. I have no doubt that without you, things would not have gone as smoothly or efficiently. Without a doubt I will be a return customer when the time comes."
"Just want to say thank you for the expert and hassle free way in which you handled the business of buying and selling of my properties. Being an older person, it presented a most daunting prospect to me, but your friendly and professional manner put me at ease and made it all worry free. It has been a pleasure to be associated with you. Skilled Conveyancing has certainly lived up to its name, thank you so much to you and your team!"
"I'd just like to thank you personally for all your help this year. I realise that you are paid professionals but it's the little pieces of advice and expertise here and there and after sales service that makes you very valuable business associates to me. Thank you for all your work!"
Call (03) 9729 3512 Or Fill Out The Form For More Information