Pre-Signing Contract Review
Don't sign anything without first getting a detailed contract review from us.
Let us review the documents the Selling Agent wants you to sign before you commit to a legally binding purchase.
You don't need to attend our office – we will ask you to send through the Contract and the Section 32- Vendors Statement via email. We can then both sit before our computers and spend the necessary time to go over the documents carefully and thoroughly.
We will ask questions about the property that won't necessarily be included in the Contract to determine whether the documents are valid and/or defective.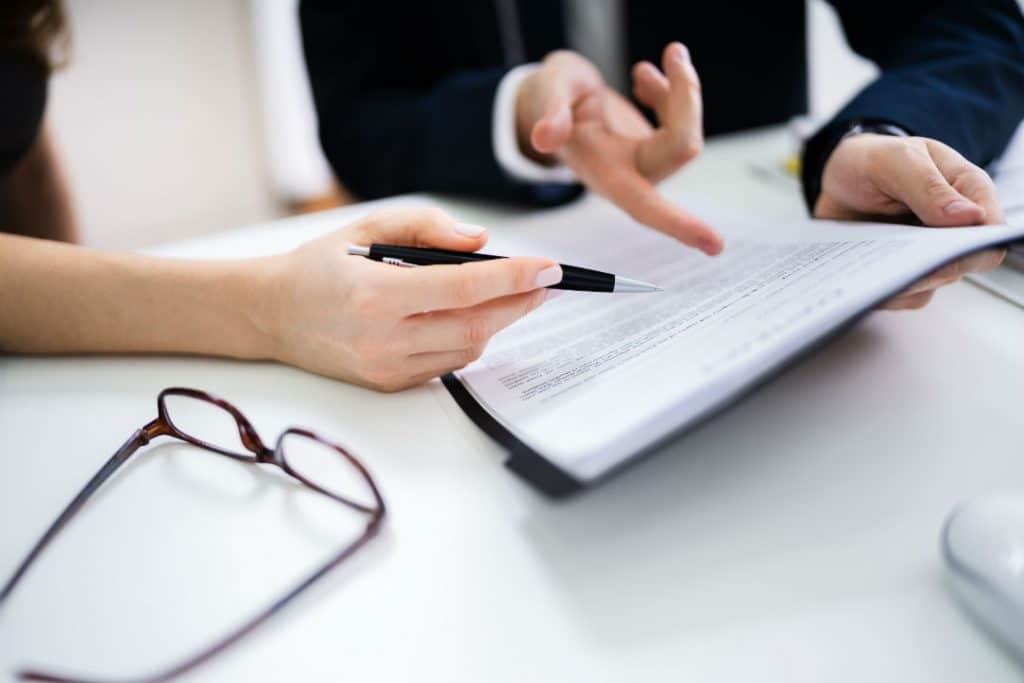 We will uncover any discrepancies or errors in the documents and have them rectified before you proceed to sign
We will also arm you with:
carefully worded special conditions that will protect you ie: Building and Pest Inspections, asking the vendors to remove any rubbish/items prior to settlement, keep the pool clean, etc.
our Purchaser Checklist which lists many items you need to check out whilst you are inspecting the property with great attention to detail
a detailed list of Goods Being Sold with the Property so the Contract details them carefully to ensure the remain with the sale
For example:
All Floor coverings – carpet and tiles
All Light fittings
All curtains and blinds
TV aerial
TV brackets (excluding TV)
Clothesline (ensure it is not a removable clothesline)
Satellite dish
All fixed shelving in the home and garage
Remote controls for the garage door, air-conditioners, roller shutters
Fixed security cameras
Dishwasher (name the make)
Split Air Conditioners (name the make)
Fixtures (integrated appliances, kitchen units, doors, bathroom suites, ducted heating, built in wardrobes, heating systems, plugs & sockets)
Solar panels (ensure they have been paid out)
Alarm System (is there still a Contract in force between the vendor and a Security Company?)
Billiard table (including Billiard balls and triangle, cues and cue racks, table cover, lights, scoreboard – list any other items)
Swimming Pool equipment (including pumps filters, heaters, Kreepy Krauly, chemical feeders & salt chlorine generators
Home Theatre items (will need to list them)
Testimonials From Our Clients
"My wife and I recently purchased a property in Victoria and, as interstate buyers, discovered many difficulties. Dawn Barry and the team at Skilled Conveyancing were the only highlight in a long and drawn out purchase. Dawn is an amazing communicator, determined negotiator and an intimidating force. Acting on our behalf, Dawn was the perfect professional and was beyond valuable when dealing with real estate agents and other parties. Dawn was able to deal with me as a nervous and needy client with humour and compassion and for that I am truly grateful. When we purchase our next property, Dawn will be our first call!"
"They were very helpful and patient with us when we were having trouble with the Bank and things were taking longer than expected. Barely had to lift a finger, everything was organised for us with minimal paperwork. Very professional and also friendly and easy to talk to/contact. Definitely made the process of buying our first home much easier!"
"Purchasing our first home was easy with their tailored, professional approach. They made it stress free and easy to settle and move into our new property and we will definitely be using them again."
"Very thorough, good communication! Made the stress of buying much easier! Very positive experience."
"I live in different State and chose Skilled Conveyancing by instinct, to deal with my off the plan purchase, which eventually didn't go ahead.  I had difficulties in dealing with the vendor's solicitor in getting my deposit back. I dealt mostly with Dawn and she's a superstar in my eyes, did beyond what she's supposed to do. Can't thank her enough for such great service and good communication, not leaving me in the dark as to what's happening in regards to the purchase and after result. Highly recommended to use their service!!!"
"Skilled Conveyancing Services acted for us with our recent purchase of a block of land. As we were re-financing our home loan for the duration of the build, the inevitable delays between the Banks involved occurred. They were able to get two extensions to the settlement date for us, which saved around $800 in penalty fees! Very professional with great negotiation skills. We will be using them for our house sale next year."
"Skilled Conveyancing helped me with my recent sale and purchase. I have to say, I don't know what I would've done without them. They answered every question, were friendly and courteous all the way through the transaction. I can't thank them enough for their knowledge, efficiency and helping me through a very stressful time of my life. Thanks to Dawn and her team at Skilled Conveyancing. I will recommend them to all my friends."
"Once again, sincere thanks to Dawn and Casey for their second to none professional service with the sale and purchase of our properties. As usual, when problems occur, they rectify the problems and always work for and protect their clients 150% of the time. We trust them implicitly and would and have recommended them within a heartbeat."
Call (03) 9729 3512 Or Complete For More Information